Choose Quality Service Every Time with the Boggus Ford- McAllen Maintenance Team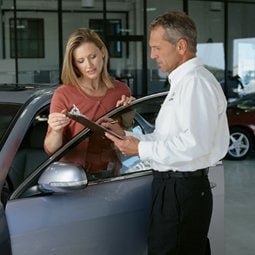 Is your vehicle in dire need of some service work in McAllen, TX? Here at Boggus Ford- McAllen, we know just the right professionals for the job. Our factory-trained Ford technicians have years of experience working on all types of makes and models, making us a perfect fit for you to complete the necessary maintenance and repairs before getting back out on the open road!
When you visit our service center after scheduling an appointment, a number of different things will strike you all at once. The first thing you will notice? The certifications of our expert mechanics, who stay up to date on the latest industry needs and the evolving needs of Ford manufactured vehicles. We even keep up to date on other makes of vehicles to be able to cater to a wide audience of drivers, as we know how important it can be to find professionals who can be trusted.
Another important aspect of our service center is the genuine Ford auto parts that we use. Being able to place orders in with the original equipment manufacturer is a major advantage, as your vehicle gets the quality components it was designed with put back in. This brings us to our cutting-edge diagnostic tools as well, which help us figure out what exactly is going on with your vehicle before implementing a concise plan of action. In a matter of nearly no time, we can have your vehicle back to the shape you're used to, and have you back out on the road for your regular McAllen, TX commuting.
Service work we take care of include but are not limited to:
Oil changes
Tire rotations
Brake repairs
Fluid flushes
Vehicle inspections
Battery tests
Wheel alignments
Get your vehicle the proper treatment it needs by scheduling an appointment with our McAllen, TX service department today.