Boggus Ford - McAllen is the McAllen Area Go-To Destination for Authentic Ford Parts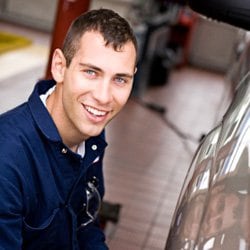 Ford Genuine Auto Parts are Easy to Order in McAllen, TX
Need a filter, part or accessory replacement for your vehicle to continue running optimally? Looking to do the work yourself for a fun custom project that you get to enjoy on the side? Either by necessity or for the fun of making your vehicle more unique, you're searching for genuine auto parts to complete the task at hand, and Boggus Ford- McAllen has exactly what you need.
Our genuine auto parts are the components your vehicle was designed with when initially put together on the assembly lines. These parts were designed with your vehicle's functionality in mind, and help your Ford model to function properly in McAllen, TX. Unlike counterfeit parts that you can buy for cheap in certain areas around McAllen, these parts don't have the risk of letting you down randomly and causing comprehensive damage, instead elevating the expectations that you can carry out with you onto the open road.
Whether you need to place an order on a new cabin filter, plug for your transmission, some floor-mats to accessorize, or some other type of part to keep your vehicle humming along in perfect cohesion, we can place an order and have this component shipped to you immediately from our parts center here in McAllen, TX. Not quite sure how to install a part for yourself once it finally arrives? One of our specialists would be more than happy to take care of that for you here in our auto service and repair shop.
Ford auto parts can keep your vehicle functioning well and give you a customized look or feel to hang your hat on in McAllen, TX. Fill out an order form below and we can start the process for you immediately!