The Financing Professionals of Boggus Ford- McAllen are Here to Make your Tailor the Shopping Experience to You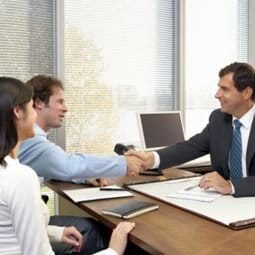 When you select your new Ford model here in McAllen, TX to serve as your daily driver for a long period of time and many miles, you likely want to ensure that the financial plan you have to pay off your vehicle is sound and agreeable with your preferences. And here at Boggus Ford- McAllen, our financial advisors are tasked with making these personal objectives our main priority, arranging a Ford lease or auto loan plan that fits you and what you're looking for.
Deciding to purchase or lease a vehicle here comes with a concise system arranged by our team to make you comfortable about the overall financing process and the investment that you're set to make on a new Ford model or used car from our inventory. Beginning with a pre-credit process and financing application, our team retrieves the details that we need to begin our work on your plan. From there, we can discuss a trade-in value on the car you currently drive in McAllen, the key differences between buying and leasing, and the low interest rate options that you may have to choose from.
Finance the Vehicle of your Dreams with Confidence in McAllen, TX
When you decide to visit Boggus Ford- McAllen to discover the vehicle of your dreams, you can enjoy the reassurance and confidence that comes with a team of professional financing experts who are here to set you up with a Ford lease and auto loan that matches you perfectly. We invite you to take the initial steps described above today, and we look forward to being in contact with you soon.